Duct Tape Bow
I have always enjoyed working with duct tape – you name it I can come up with a duct tape use for it. At one point I had a supply of forty colors. I don't have quite that many any more. Now you can simply pick up colors and patterns at Walmart – back then I had to special order them online and buying in bulk made a lot more sense. But no worries because I still always have more than enough variety on hand to accomplish my desires.
Making a duct tape bow is one of the easiest duct tape projects. First you cut (or rip) a piece of your primary color duct tape approximately eight inches long. Lay it down on a surface with the sticky side up. Fold the right hand side into the middle of the sticky side like so…
Then you perform the same maneuver on the left side by folding it into the center – effectively covering the entire sticky area with itself.
Put that aside for a moment and pick your alternating color – I chose neon pink for primary and neon green for the alternating color. Cut or rip a piece of the alternating color approximately 5 inches long. Then rip that piece in half lengthwise (it is too wide if you leave it as is).
Fold the alternating color onto itself leaving a bit of the edge uncovered (still sticky) to adhere to the primary color.
Then fold your primary color (the bow part) into an accordion style fold and wrap the alternating color around it for the center of the bow. Once it has been wrapped around a few times, cut off anything remaining. Press it securely on to the bow to make sure the sticky edge has attached to the bow.
Lastly you simply attach it to whatever you want with glue or if it is for a child's hair – slide a bobby pin into the middle section to secure to hair. Such a quick and easy project with tremendous versatility based on available colors.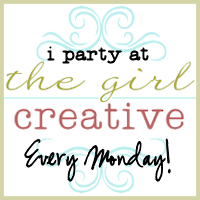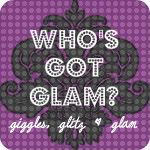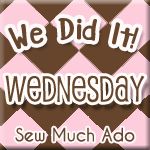 http://www.bluecricketdesign.net