Yard Swing Update
We have this old Coca Cola swing for the yard. It is approximately 8 years old and has seen much better days. This was the year we were just about to ditch it. But have no fear – I just couldn't do it. Instead I decided to re-do it. A friend of mine gave me some great fabric – FREE and wanted to see exactly what I was going to do with it. Since it was a great deal of fabric, this will not be the only project – though it is the first.
The fabric is a very heavy weave – perfect for outdoor use. However, it didn't match the red of the Coca Cola swing. Trying to plan for the future I decided the following things – first I would paint the metal parts of the swing black – black is very versatile and if I need to cover it every couple years, black works OR if I decide to make additional covers and switch it up every now and then. Second, I didn't want to re-upholster it, I just wanted to cover it. That way I can take the cover off for the winter; I can wash it – or do whatever with it. Essentially I am keeping the cushions mostly as they are.
Here is the swing – BEFORE (yes I finally remembered to capture a before shot).
Next I removed the seat from the frame and primed the pieces.
Then I spray painted the metal black. The red was in sad need of being updated anyway. It looks so much better in black.

As you can see I painted the metal without removing the cushions. Makes no difference to me since I will be covering the cushions. No one will ever be sitting on them again. And if for some reason they do – the paint is exterior paint and won't come off anyway – it just isn't nearly as attractive to look at.

I then cut off the ruffled edge – that won't be visible once it is covered so there is no reason to keep it. Gonezo…
I took that great fabric and basically sewed it into a nice large rectangle with a couple inches to overhang the bottom and the back. I should have made the width just about 1/2 inch wider but no biggy – it works fine for us.
Now here is an interesting tidbit (and don't look for it because trust me – you can't see it) – I was trying to figure out how to get that cover to stay on the swing. But my solution was soooo easy and it isn't going anywhere. I thought of straps and velcro etc… but in the end – you see the nice crack where the back support meets the seat? I just wedged a 1/2 inch dowel rod in there and it holds everything neatly in its place – the kids have no idea it is even there. I think this is so much nicer than the original ripped and faded Coca Cola swing.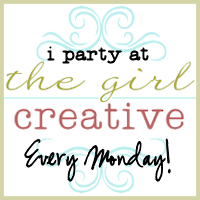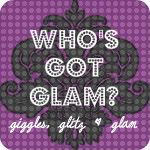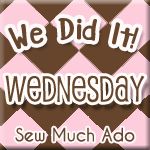 http://www.bluecricketdesign.net