How Do You Change Up Your Oil?
This is a Sponsored post written by me on behalf of Pompeian for SocialSpark. All opinions are 100% mine.
What is your typical oil of choice?  Is it Olive Oil?  Yes, due to recent scientific findings the Mediterranean diet has increased the use of olive oil in our diets.  But have you ever used Grapeseed Oil?  Pompeian is a leader in Olive Oil but also a leader with Grapeseed oil.  Over the years I have used Grapeseed Oil almost as routinely as Olive Oil. 
Have you ever altered traditional recipes calling for vegetable oil and used an alternative oil?  What about using Grapeseed Oil instead of Olive Oil?  There are so many other oil options out there. 
Here are some changes that work very well.
When substituting Pompeian Grapeseed Oil for Olive Oil you could try some nice hummus.  I love hummus and it is definitely one of those things I am not strict with measurements.  I have a Vitamix and that makes PERFECT hummus.  Try – 2 cans Chickpeas; ½ cup water; ½ cup Grapessed Oil; 4-5 cloves of garlic; 2 tablespoons tahini; 3 tablespoons lemon juice; ¼ to ½ teaspoon cayenne pepper; and roasted red peppers. 
You can also substitute Pompeian Grapeseed Oil when making Pesto Squash.  This is one of my favorite recipes.  It is so good for you, easy to put together and very tasty.  Using a crockpot slice up as much yellow squash and zucchini as you can fit into the crockpot – don't put it in yet though.  Create layers in the following order and repeat – vegetables; pesto; salt; Grapeseed Oil.  Keep going until no more room.  Cook in crockpot on low for approximately 5 hours.
Now for a fun recipe – not nearly as healthy but shows the versatility of the oils.  Red Velvet Polka Dot Cake.  This is my daughter's favorite project and it takes a long time but we simply use regular old red velvet boxed cake mix – mix according to directions swapping the vegetable oil for Pompeian Olive Oil.  Also mix up a box of Funfetti cake mix with the same swap.  Using a cake ball pan – fill the pan with Funfetti mixture and cook the balls.  Once those are complete, place a bunch of them in a pan and pour red velvet cake mix on top and all around.  Cook until cooked through.  Voila – Red Velvet Polka Dot Cakes.  Such a crowd pleaser.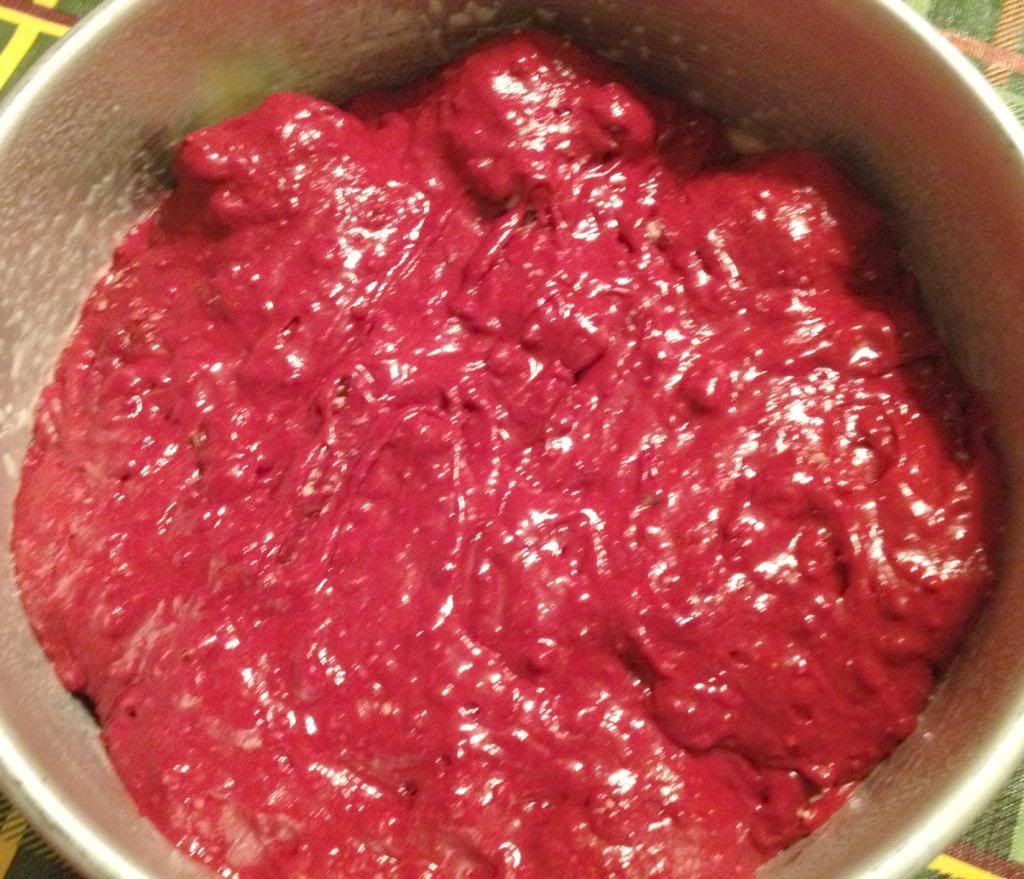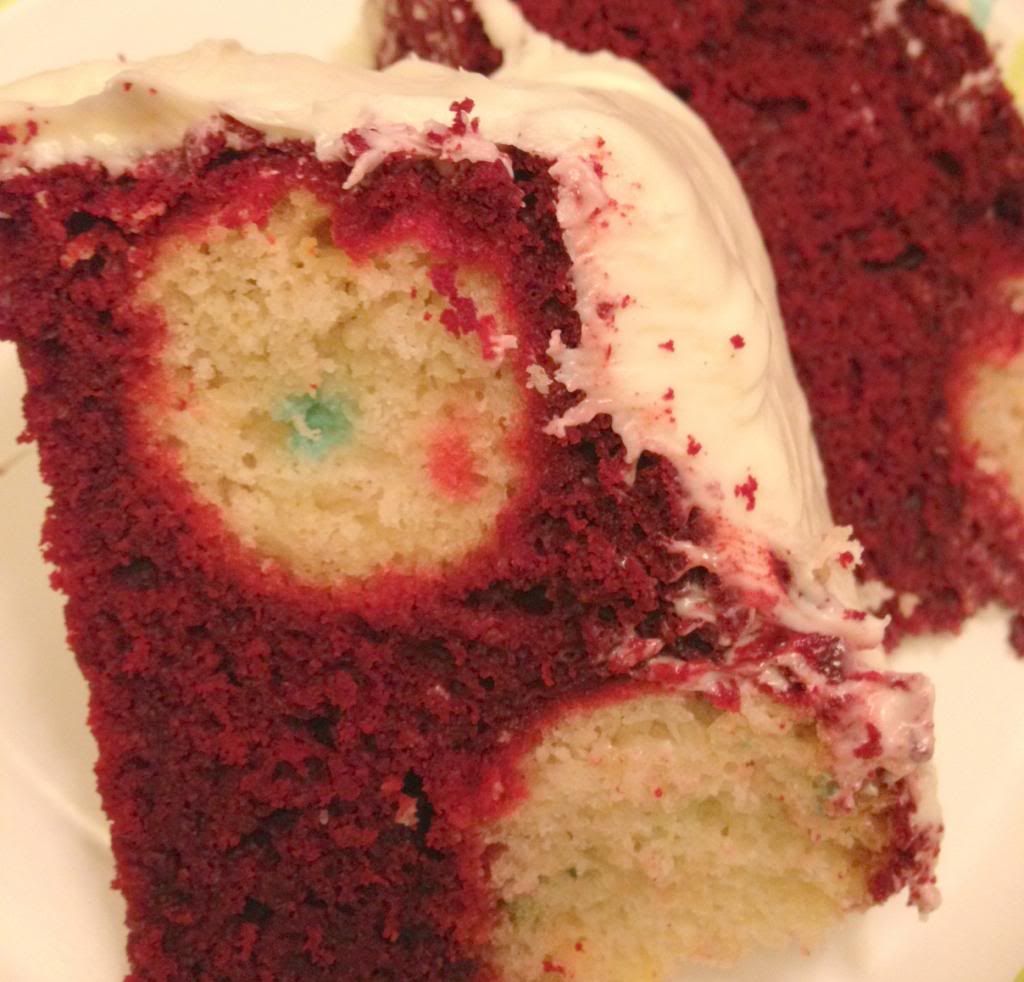 Pompeian's Time to Change Your Oil
For more recipes: 
Smoky Fried Chickpeas
Beef-Stir Fry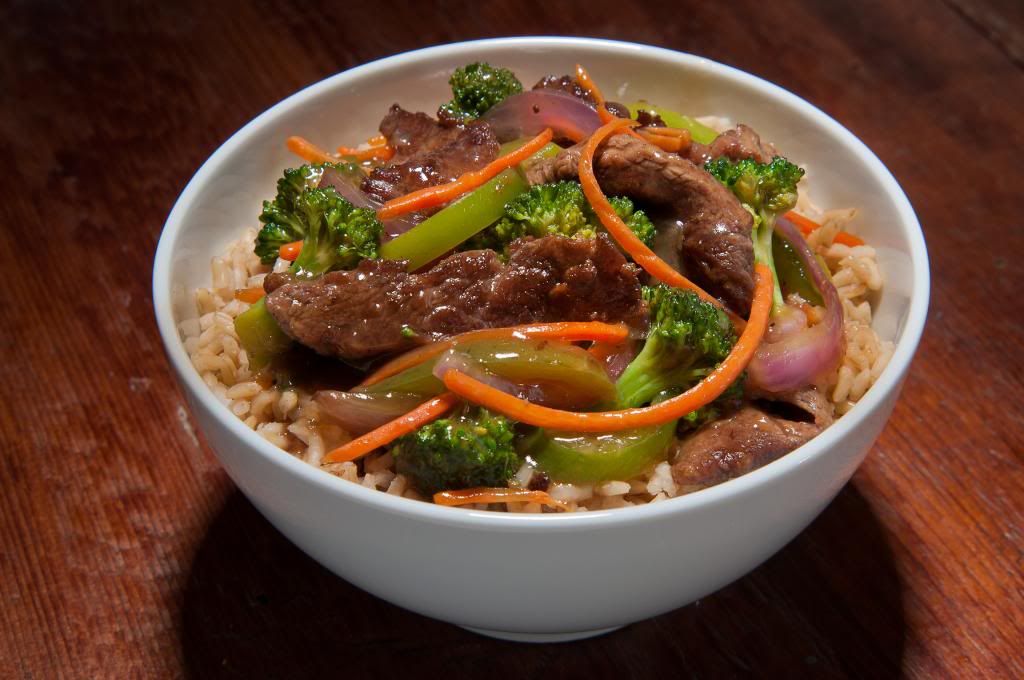 Grapeseed Oil has all the health benefits of olive oil but is even more versatile for cooking.  
Pompeian and Hungry Girl are challenging bloggers to change our oil by re-imagining a recipe that uses butter or vegetable oil, and instead try Pompeian's Grapeseed Oil or OlivExtra Premium Mediterranean Blend. Simply post the recipe with an accompanying image on your blog, head to the Time to Change Your Oil Facebook application to share a link to your blog, enter your contact info and click SUBMIT! The winner will be selected by Hungry Girl Lisa Lillien and will receive an all-expense paid trip to BlogHer Food '13 in Austin, TX June 7-8. Plus, their recipe will be featured with Pompeian throughout the event!
A chef secret for decades, grapeseed oil has similar health benefits to olive oil, but it is even more versatile for cooking due to its light taste and high smoke point. And just for entering, Pompeian will send you a voucher for one free bottle of Pompeian oil!
For more information on Pompeian products, the Time to Change Your Oil campaign and contest details, please visit visit the "Time To Change Your Oil" application on Pompeian's Facebook page. 
Pompeian's Time to Change Your Oil