The Perfect Tool for Gardens
This is a Sponsored post written by me on behalf of Miracle-Gro for SocialSpark. All opinions are 100% mine.
I love gardens but have never been truly successful with them.  But lucky for me – my mother in law is good at it so our yard is always thoroughly groomed and decorated.  Phew…  How does she do it?  With Miracle-Gro.  It simplifies the entire process for her.  Miracle-Gro makes gardening easy, fun and enjoyable! 
Do you garden?  If you don't, you should.  Anything from vegetables to flowers – you can do it!  Give it a try.  Got a project in mind?  If not, Miracle-Gro can help you with that also via The Gro Project.  They have a variety of projects including vegetable gardens, planting bulbs in containers, and easy projects to get a jump on Spring. Check out these fun garden projects.
And check out the Gro Project Video  
How can you achieve perfect tulips?  Start with the perfect bulb – it should be plump and firm not soft and shriveled.  Tulips should be planted in an area that is sunny or just lightly shaded – plant in Autumn since they are Spring flowers.  Loosen and aerate the soil.  If the soil is dry, plant the day after a bit of rain.  Plant the bulb deep in a hole that is twice the length of the hole with the point facing upwards and at least 2 to 3 times their width away from one another.  Gently cover the planted bulbs with Miracle-Gro Garden Soil and push the soil down around and on top of the bulb being careful not to disrupt them.  Water the bulbs only if the soil is extremely dry – otherwise they could become moldy and rotten.  Autumn and Winter should have enough moisture to allow you to have terrific tulips in the Spring.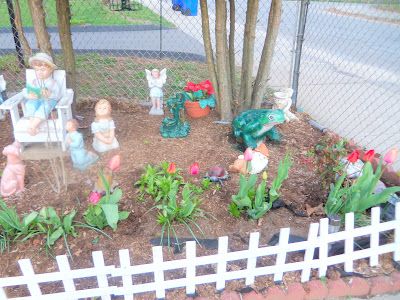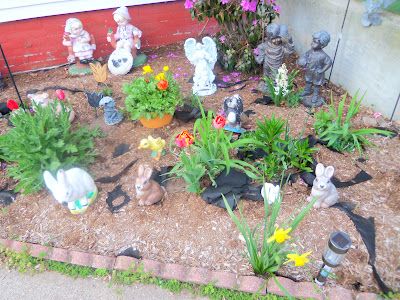 Some more great Miracle-Gro products are  LiquaFeed All Purpose Plant Food Advance Starter Kit , Shake'n Feed All Purpose Plant Food, and Moisture Control Potting Mix.  Miracle-Gro makes your gardening so easy to succeed.