I don't know about you but I am on the go all the time. Lately, I have been determined to keep my family away from fast food restaurants – just because they need a little snack. Every one of us hates the fast food restaurants – yet they sometimes end up being the solution.
ZonePerfect® and Perfectly Simple™ at Target
Well not anymore! We are starting a Biggest Loser competition at work in two weeks and I am heading out on vacation next week. ZonePerfect® bars are going to help keep us from being hungry while also keeping our energy up and meeting some of our nutritional needs.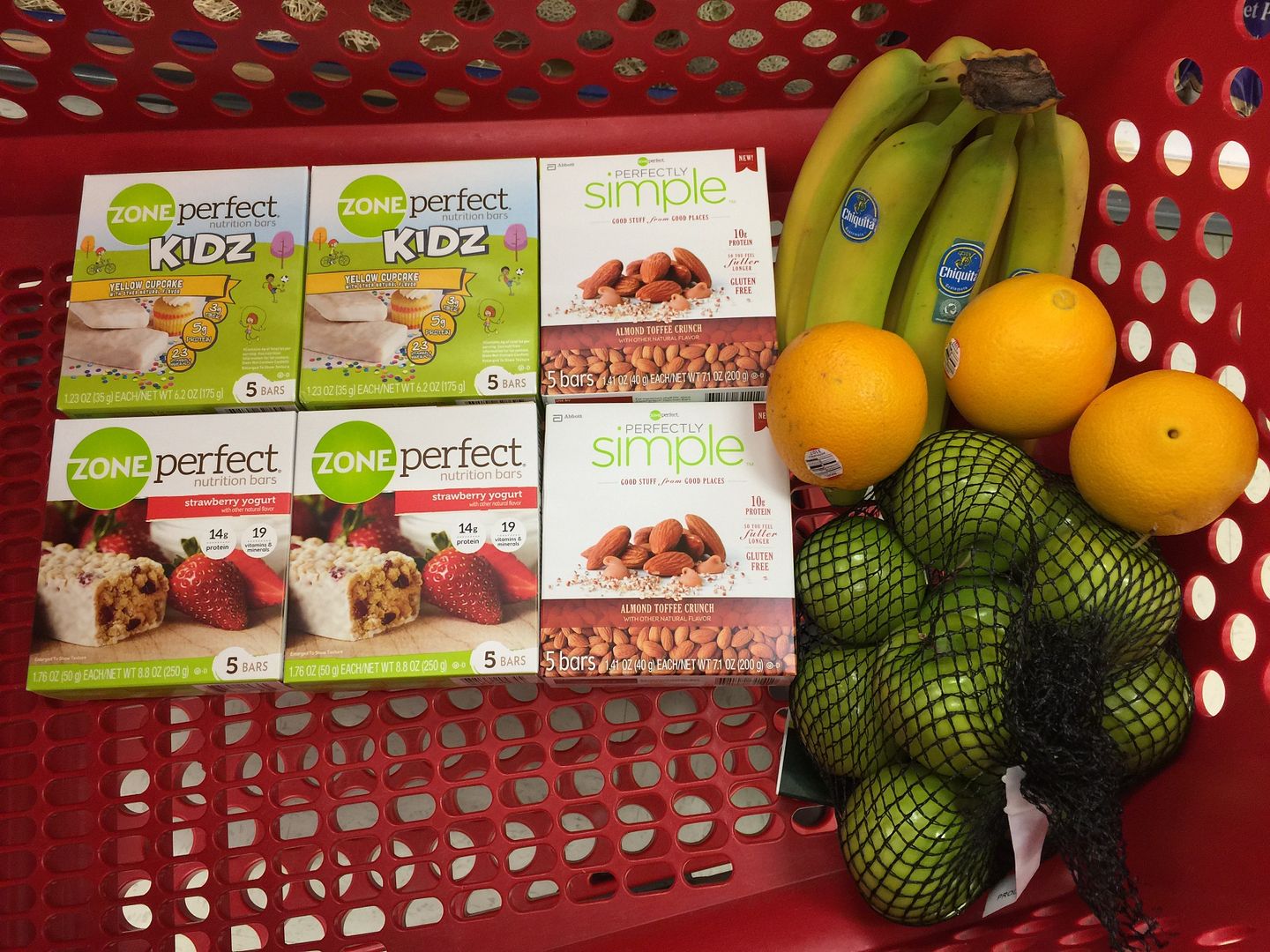 But most importantly – turning to ZonePerfect® bars is even easier than fast food options. We can find these bars – ZonePerfect®, Kidz ZonePerfect® and Perfectly Simple™ bars right at our local Target (or ANY Target we happen to be traveling by).
Most of our travels are not by car – most of our travels are hiking through mountains, hanging out on the beach, hiking through National Parks/State Parks, biking and more. There really isn't anything easier than throwing some of these bars in each of our backpacks – then we always have nourishment with us no matter where we go or how far off the beaten path we are.
ZonePerfect® Kidz – Yellow Cupcake
The bars are filling, delicious, available in enough flavors that we all have a favorite! And now we can participate in all of our fun activities without worrying about meals – just pack these bars and we are good to go! Zone® Protein bars offer an assortment of delicious flavors, visible, natural ingredients and more satisfying protein than other snack options.
I received payment, product(s) or services in exchange for an honest opinion. I only recommend products or services I use personally and/or I believe would be helpful for my readers. The opinions expressed in this post are entirely my own. Your experience with the product(s) or service(s) may differ from mine.
This is a sponsored conversation written by me on behalf of Abbott Nutrition. The opinions and text are all mine.