ABOMINABLE
on Digital now and 4K Ultra HD™, Blu-ray™ & DVD December 17th!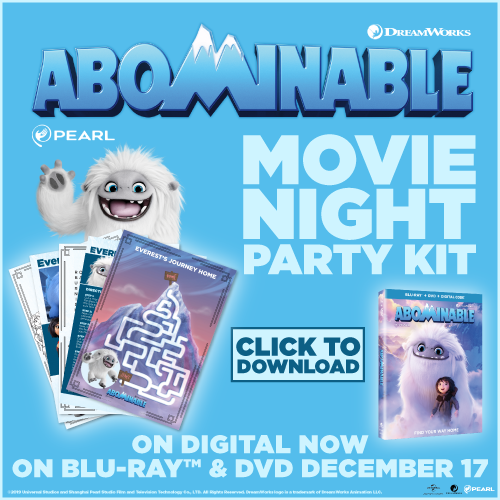 And Abominable Recipes – join in the fun and have a great time.
From the studio that brought you How to Train Your Dragon, this heartwarming and humorous story follows teenage Yi (Bennet) as she encounters a young Yeti on the roof of her apartment building in China, she and her mischievous friends, Jin (Trainor) and Peng (Tsai), name him "Everest" and embark on an epic quest to reunite the magical creature with his family at the highest point on Earth. But the trio of friends will have to stay one-step ahead of Burnish (Izzard), a wealthy man intent on capturing a Yeti, and zoologist Dr. Zara (Paulson) to help Everest get home.

This is such a fun movie that is full of adventure, intrigue, friendships and love.  How can you not fall in love with Everest!  He is the best representation of a Yeti ever.  The added bonus of the magic and awe of the world makes this an amazing film that will be loved by many for generations.  I can't wait to share this with my grandchildren!  Love it!  Perfect for all ages – even my teens loved it.
I received payment, product(s) or services in exchange for an honest opinion.  I only recommend products or services I use personally and/or I believe would be helpful for my readers.  The opinions expressed in this post are entirely my own. Your experience with the product(s) or service(s) may differ from mine.