Partying Like A Pro With Sam's Club – Thanksgiving Festivities #partylikeapro #samsclub #ad
This is a sponsored conversation written by me on behalf of Sam's Club. The opinions and text are all mine.
Thanksgiving is coming! Oh my goodness I can't believe it. It seems like we didn't even have a summer this year then next thing you know school was starting again. Now – Thanksgiving is just around the corner. I totally can't believe it.
And with Thanksgiving there are certain things we all look forward to. First – naturally each other's company. We never have the whole family together due to the distance apart but it is great to have those together who can make it. This Thanksgiving will be our first with a grandchild – that is a whole new excitement. And who knows – it could be with two grandchildren. Our oldest daughter is due with a second child at the end of December – stranger things have happened. That baby may decide not to wait…
Currently there are 9 people living in our house and that baby to be makes 10. Four generations! It is just about as chaotic at all times as you can imagine – ages 1 to 75… The way our house is designed, there are three kitchens and on Thanksgiving all three kitchens are in use. That way no one steps over each other. Everyone has their special recipes and contributions.
Sam's Club® helps make all of our holiday celebrations easier and more manageable. They have most of the ingredients we need to our favorite recipes but they also have so many options that we can purchase and just heat up. With ten people in the house that is extremely helpful! Check out Chef Robert Irvine, host of Food Network's Restaurant: Impossible Ambush as he ambushes unsuspecting Sam's Club members to help them solve problems and party plan like a pro.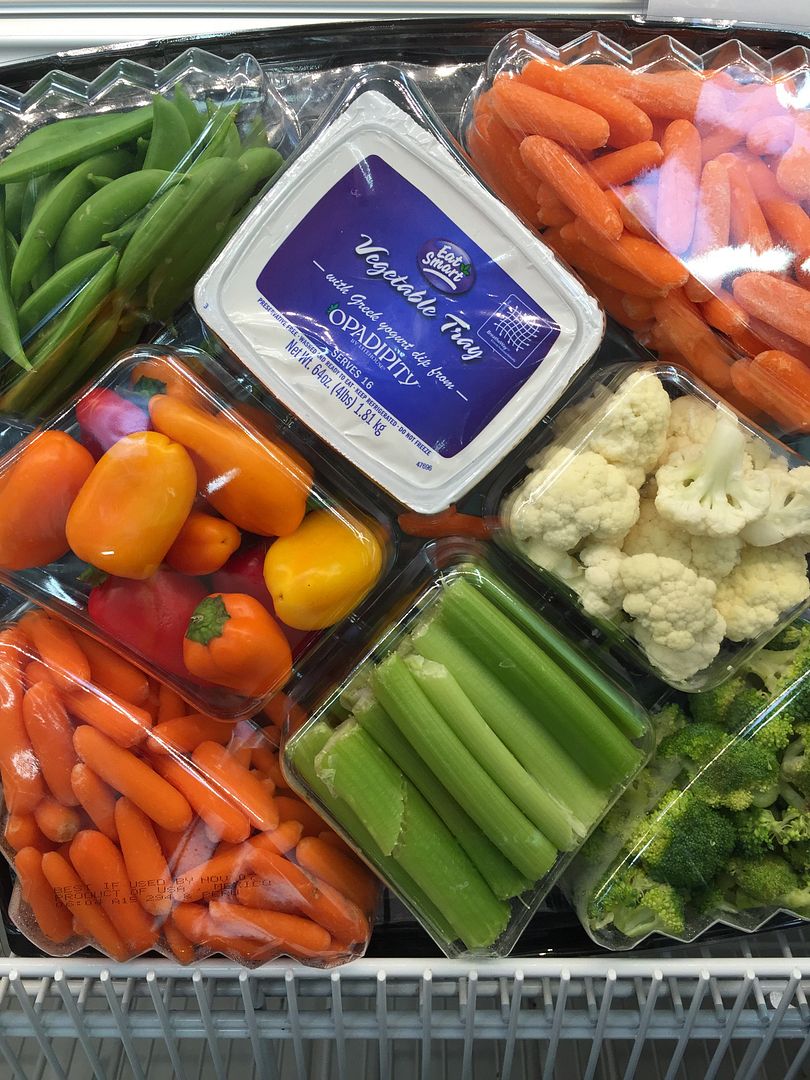 First Sam's Club® helps with this awesome veggie tray. Now I could easily purchase the ingredients myself and make this tray but for some reason the kids will eat it if I grab a tray like this and lay it out. If I do all the work they won't even give it a second look – I don't get it. But either way, I love getting them to eat their veggies and they tend to do best with raw veggies.
We always start with a ham – gotta be a nice spiral ham from Sam's Club®. Now I am seriously not a fan of ham but this spiral ham from Sam's Club® hooks me every time.
Check out Chef Robert Irvine, host of Food Network's Restaurant: Impossible Ambush as he ambushes an unsuspecting Sam's Club member to help solve problems and party plan like a pro. In this video, Robert and the Sam's Club meat cutter show us that you don't need a turkey for unforgettable meal that impresses, especially if this is your first time hosting.
And lately no celebration is complete without sweet potato casserole and Sam's Club® has one already put together and it is ready to heat. I spent decades arguing with everyone who wanted me to try sweet potatoes. Then one day someone gave them to me in the form of a casserole. I became hooked immediately and now I eat sweet potatoes any way I can get them! My daughter loves them so much she sometimes gets orange skin because she consumes so many! I didn't know that was possible but her doctor says it absolutely is.
Then we add some veggies – always corn (the kids love corn) and just about anything else but our favorite combination is corn and broccoli.
And although we do make some pies we always turn to Sam's Club® for their Apple Caramel Streusel Pie. It is huge and plenty for the whole family and naturally quite delicious.
And one pie that we make (in multiple flavors) is Cream Cheese Pie. It is easy, you can make them in large quantities and no cooking is required. Pick up most of the ingredients at Sam's Club® and you can make quite a few! My personal favorite is blueberry but you can also make cherry and strawberry.
Cream Cheese Pie
Recipe Type: Dessert
Author: Athena Nagel
Ingredients
Graham Cracker Crust
Bar of Cream Cheese at room temperature (Works best with regular cream cheese)
Can of Fruit Filling such as cherry, strawberry or blueberry
8 Ounce tub of Cool Whip (Reg, Lite or Fat Free)
½ Cup of Sugar (more if you like it more sweet)
Instructions
With a mixer – blend the sugar, cream cheese and Cool Whip.
Once mixed, place into graham cracker crust.
Top with one can of filling of choice.
Refrigerate for approximately an hour prior to serving.
Sam's Club® can totally meet all your Thanksgiving celebration needs and right now you can enter their Party Like a Pro Sweepstakes with great prizes to help you plan your big day. You could win one of four different prizes – 1 person will win a $500 gift card and 1 year Plus membership valued at $100; 5 people will win a 1 year Prime membership valued at $100 which will help you shop for all your holiday needs; 5 people will win a Wolfgang Puck 10 piece Stainless Steel Mixing Bowl Set valued at $29.99 – perfect for preparing your holiday meals; and the last 10 winners will win a Kitchen Aid 3pc Chef Knife Set valued at $15.98 and will have a great time carving that turkey or cutting that ham!
I received payment, product(s) or services in exchange for an honest opinion. I only recommend products or services I use personally and/or I believe would be helpful for my readers. The opinions expressed in this post are entirely my own. Your experience with the product(s) or service(s) may differ from mine.
NO PURCHASE NECESSARY.  Open to legal residents of the 50 United States and D.C., 21 years or older.  Ends 12/31/15.  To enter and for complete details and odds, visitwww.foodnetwork.com/party.
This is a sponsored conversation written by me on behalf of Sam's Club. The opinions and text are all mine.